Crazy Quilt Solitaire
Played 55,921 times Crazy Quilt Solitaire
An interesting & unusual 2-deck solitaire game, try to pull the threads from the quilt and sort the cards into their suits! It's a simple premise, but this game requires a skillful blend of strategy and memory to complete on the expert setting!
Try to get the cards onto the homepiles in order! Cards in the Quilt must have a short edge free before you can use them! Click & drag the cards, or double-click to auto-clear! You can store cards from the quilt in the waste pile - use this to free up those tricky inner cards! 3 difficulty settings to suit everyone from beginner to expert, full in-game help to get you started, and a host of stats & scores so you can see your progress, this is one solitaire game you do not want to miss! 3 Card Monte
In this game it's a simple case of finding the right card among three cards that are shuffled. Can you keep track of the ace of spades? Hearts
Play Hearts against 3 computer controlled players. Hearts is a trick-taking card game similar to Spades, but revolving around scoring the lowest amount of points instead. Match Solitaire
A very easy casual game that doesn't require a lot of brain power, just simple and easy matching! Click cards with a matching value, the suit is not important, just match the values, play through all 50 levels! Refuge Solitaire
A challenging variation on spider solitaire, order two decks of card by suit. If you can't find any more moves you can reshuffle the deck, but beware, you can only do this 3 times! Stop the Bus
A simple but entertaining card game also known as Bastard, you play against 3 computer players, every player is trying to get as close to 31 points in the same card suit as possible, if you're close enough, ... Crossover 21
If you enjoy puzzle games, this is definitely something for you. Place cards on a grid and create lines of cards with a value of 21. Spades
Play online spades in this fun variation of the classic game, you're playing with 3 computer controlled opponents for the win. Crescent Solitaire
A unique twist to the classic game, control the chaotic layout and two decks of cards! Frantic Farm Solitaire
Do you have what it takes? Challenge yourself to think quickly to beat this exciting solitaire game where you need to make sums of eleven. Speed
Try to get rid of all your cards before the computer does in a four minute battle of the cards.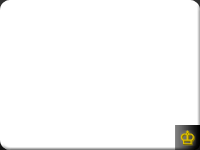 Mahjong Solitaire
Mahjong offers a fresh breeze between all card games and fits right in with it's playing style. There are 30 board layouts available, try to complete them all and get a high score! Nexo
Nexo is an interesting and original solitaire card game. Place all cards on the deck while following the rules of this unique game.