How to play
Learn the rules and terminology of solitaire card games, most types of solitaire games have the same basic idea of stacking up cards in ascending or descending order.
1. History
2. Solitaire game types
1. History
When and where the game of Solitaire (also known as Patience) came from is not exactly known, the common type of playing cards go back to the 9th century as a Chinese game. The game cards spread rapidly through Europe in the early 14th century, the earliest recording of a patience game was at the end of the 18th century in Germany.
2. Solitaire game types
Solitaire is not just a game, solitaire is the name for all single player card games, there are hundreds of different types of solitaire games with different rules.
Blackjack Solitaire
A very simple card game that anyone can play, also known as Twenty One. You usually play against a dealer, pick cards to get as close as possible to 21 but don't go over.
FreeCell Solitaire
FreeCell is strategic solitaire card game using the standard 52-card deck. The game became popular thanks to automatically being installed on every Windows computer since 1995. Use the the open cells of this game to temporarily stash cards while trying to build up foundations by suit from Ace up to King. On the game field you can only stack cards alternating suits. The game is challenging and more often than not the level is unsolvable.
Golf Solitaire
Golf solitaire games come in many variations, the main goal is to clear the tableau by removing cards that are in value one higher or lower than the card on the top of the foundation. This gives a relaxed style of playing and a high probability of solving a level.
Klondike Solitaire
The most played solitaire game around the world, especially since it came with Microsoft Windows. Pile the cards up on the four foundations, from Ace to King while you alternate the suit colors.
-
how to play
Poker Solitaire
The game of poker is a challenging game of strategy and luck that can also be played by a single player. There are some games that follow the rules pretty strictly and also some fun arcade variations in which only the poker hands play a role.
Pyramid Solitaire
Pyramid Solitaire is a game in which you need to select a pair of cards to equal the amount of 13, Jacks value at 11, Queens at 12, and Kings at 13. This means Kings can be removed without pairing them up.
Spider Solitaire
Spider is one of the more popular two-deck solitaire card games, it's quite easy to learn. 54 cards are on the tableau, face down, except for the top cards. The tableau piles build down by rank, and in-suit sequences can be moved together. The 50 remaining cards can be dealt to the tableau ten at a time when none of the piles are empty.
Tri Peaks Solitaire
Tri Peaks is also know as Tree Towers, a solitaire game with three pyramids of cards. Click ascending or descending cards to the waste pile. Pick a card from the stock if you don't see any more moves. A fun game that became popular online thanks to many great remakes.
-
how to play
There is also a number of games that is hard to categorize:
the other games
. Arkadium Spider Solitaire
A challenging spider solitaire game, play with either one, two or four suits. Tripeaks Castle
A medieval styled game of tri peaks. The game offers only one layout, try to solve it multiple times in a row for a bigger score. Solitaire Tri Peaks
Explore an island and solve the levels by clicking away sequences of cards. Unlock treasure chests on your way while completing quests and uncover the secrets of the deep sea.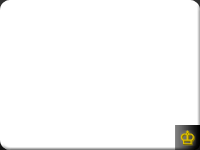 Caribbean Stud Poker
Play a game of poker, it's just you and the dealer in Caribbean Stud. You receive 100 dollars of fictional money to start out, place your bets and win big! Classic Solitaire
A classic klondike/patience game, the ultimate goal is to build up by suit from Ace to King on the four piles. Ace Up Black Jack
A blackjack game against a computer dealer, easy to get into. Pays 3 to 2 virtual monies. Crossover 21
If you enjoy puzzle games, this is definitely something for you. Place cards on a grid and create lines of cards with a value of 21. Sultan Solitaire
Surround the Sultan with his eight Queens in this classic patience variation. Royal Vegas Solitaire
Create the best poker hands you can on a 5x5 grid, play through 3 decks to determine your score, place your cards wisely! Arkadium Klondike Solitaire
Arcade gamesite Arkadium offers us a very basic but polished edition of the classic patience. Choose to play by picking either one or three cards every turn.