Please enter a search time to find a game from our collection of
83
solitaire card games or check out one of the random games displayed below. Amazing FreeCell Solitaire
An extensive version of the classic FreeCell with a classic mode and bakers mode, different themes and statistics. Sheriff TriPeaks
A fun western variant on the classic TriPeaks solitaire, 25 levels to clear of all cards. You can replay any unlocked new layouts. BlackJack
The classic card game TwentyOne, also known as Black Jack.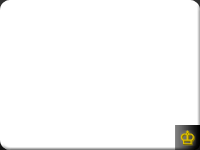 Caribbean Stud Poker
Play a game of poker, it's just you and the dealer in Caribbean Stud. You receive 100 dollars of fictional money to start out, place your bets and win big! Arkadium Klondike Solitaire
Arcade gamesite Arkadium offers us a very basic but polished edition of the classic patience. Choose to play by picking either one or three cards every turn. Royal Vegas Solitaire
Create the best poker hands you can on a 5x5 grid, play through 3 decks to determine your score, place your cards wisely! Hearts
Play Hearts against 3 computer controlled players. Hearts is a trick-taking card game similar to Spades, but revolving around scoring the lowest amount of points instead. Duchess Tri-Peaks
Duchess Tri-Peaks is a classic solitaire variation. There are 20 skill levels and picturesque graphics that make this game even more addictive. Refuge Solitaire
A challenging variation on spider solitaire, order two decks of card by suit. If you can't find any more moves you can reshuffle the deck, but beware, you can only do this 3 times! Magic Towers Solitaire
Magic Towers Solitaire is a fun and more skillful version of the classic tri peaks solitaire. A great game for those who enjoy solitaire.