Please enter a search time to find a game from our collection of
80
solitaire card games or check out one of the random games displayed below.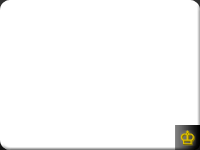 King of FreeCell
Play FreeCell solitaire in this polished version of the classic card game. Take your time to solve the levels, a proper strategy is required to get all cards ordered to their designated stacks. Play the game... Royal Vegas Solitaire
Create the best poker hands you can on a 5x5 grid, play through 3 decks to determine your score, place your cards wisely! Ace Up Black Jack
A blackjack game against a computer dealer, easy to get into. Pays 3 to 2 virtual monies. Klondike Classic Solitaire
A mobile friendly klondike solitaire edition that keeps track of the time you're playing as well. The game has nothing special but it's a solid rendition of the classic card game. Magic Towers Solitaire
Magic Towers Solitaire is a fun and more skillful version of the classic tri peaks solitaire. A great game for those who enjoy solitaire. Tri Peaks Garden
Play through hundreds of levels in this garden themed solitaire game. A pet cat helps you on your way if you're new to the genre. Duchess Tri-Peaks
Duchess Tri-Peaks is a classic solitaire variation. There are 20 skill levels and picturesque graphics that make this game even more addictive. Goodgame Poker
A whole new poker experience. Goodgame Poker combines all the strategy, skill and excitement of Texas Hold'em with customizable avatars and a fresh and modern style. 21 Blitz
Make 21 in this fast paced variation on the classic Black Jack. Try to find the best strategy and create groups of twenty one in the 4 piles in front of you. Play through 2 decks of cards to complete the game. Poker World
Poker World is an immersive game, travel the world as you progress levels that quickly start increasing in difficulty as you make a career as professional poker player.