Please enter a search time to find a game from our collection of
87
solitaire card games or check out one of the random games displayed below. Stop the Bus
A simple but entertaining card game also known as Bastard, you play against 3 computer players, every player is trying to get as close to 31 points in the same card suit as poss... Royal Vegas Solitaire
Create the best poker hands you can on a 5x5 grid, play through 3 decks to determine your score, place your cards wisely! Solitaire Tri Peaks
Explore an island and solve the levels by clicking away sequences of cards. Unlock treasure chests on your way while completing quests and uncover the secrets of the deep sea.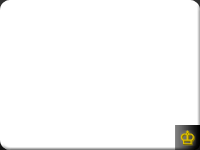 6 Peaks Solitaire
A twist on the regular TriPeaks with four decks of cards instead of two. Double the cards, double the fun, spectacular combos guaranteed! Try to make it through a 6 level game o... Solitaire 0-21
A game of numbers, collect cards with numbers and make sure the total value stays between 0 and 21. Solitaire
The classic game of solitaire, also known as patience, a single player card game. Pretty much the same as windows solitaire! Daily Solitaire
Play a daily new challenge of Klondike solitaire solitaire, either the 1 card or 3 card variation in this game from Arkadium. Solitaire Farm: Seasons
Enjoy 100+ levels of solitaire fun in this casual golf/tripeaks style game. Help around on the farm by clearing the game field of cards. Amazing FreeCell Solitaire
An extensive version of the classic FreeCell with a classic mode and bakers mode, different themes and statistics. Klondike Classic Solitaire
A mobile friendly klondike solitaire edition that keeps track of the time you're playing as well. The game has nothing special but it's a solid rendition of the classic card game.