Please enter a search time to find a game from our collection of
73
solitaire card games or check out one of the random games displayed below. Stop the Bus
A simple but entertaining card game also known as Bastard, you play against 3 computer players, every player is trying to get as close to 31 points in the same card suit as possible, if you're close enough, ... Solitaire Tri Peaks
Explore an island and solve the levels by clicking away sequences of cards. Unlock treasure chests on your way while completing quests and uncover the secrets of the deep sea. Algerian Solitaire
Algerian Solitaire is a spider solitaire variation with a ton of cards and the ability to build piles either from ace to king or from king to ace. A mesmerizing theme and relaxing gameplay make this a great ... Gamepix Freecell Solitaire
Play a polished edition of the free cell card game in this version from game publisher Gamepix with an intuitive layout and classic card design.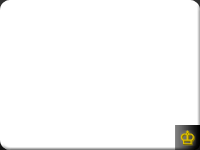 Pokah Jong
Play a mix of Poker and MahJong, the object of Pokah Jong is to create the best poker hand possible using the available tiles on the board. Typical poker hands add points to your score. Hearts
Play Hearts against 3 computer controlled players. Hearts is a trick-taking card game similar to Spades, but revolving around scoring the lowest amount of points instead. Spider Solitaire
This classic patience game gives you hints when you're stuck and allows double clicking to stack your cards, all while listening to some relaxing tunes. Crescent Solitaire
A unique twist to the classic game, control the chaotic layout and two decks of cards! Match Solitaire
A very easy casual game that doesn't require a lot of brain power, just simple and easy matching! Click cards with a matching value, the suit is not important, just match the values, play through all 50 levels! Amazing FreeCell Solitaire
An extensive version of the classic FreeCell with a classic mode and bakers mode, different themes and statistics.