Play online
other
card games.
A collection of card games that don't belong in the other categories. Some are really unique but there are also classics like Hearts and 3 Card Monte to be found here. Crescent Solitaire
A unique twist to the classic game, control the chaotic layout and two decks of cards! Speed
Try to get rid of all your cards before the computer does in a four minute battle of the cards. Stop the Bus
A simple but entertaining card game also known as Bastard, you play against 3 computer players, every player is trying to get as close to 31 points in the same card suit as poss... Sunny Park Solitaire
Sunny Park Solitaire is a new free online variation of the popular game patience. There are 20 levels and bright high quality graphics that make this game even more addictive! Crazy Quilt Solitaire
An interesting & unusual 2-deck solitaire game, try to pull the threads from the quilt and sort the cards into their suits! It's a simple premise, but this game requires a skill... Frantic Farm Solitaire
Do you have what it takes? Challenge yourself to think quickly to beat this exciting solitaire game where you need to make sums of eleven. Pirate Solitaire
What do you get if you combine Klondike with Freecell: Pirate Solitaire. Pathians
Pathians brings a new twist to the line-up of solo card games. If you enjoy games like solitaire, collapse and chain select puzzles, then this is your game. The rules are simple...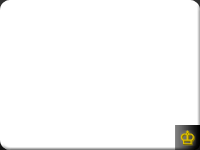 Mahjong Solitaire
Mahjong offers a fresh breeze between all card games and fits right in with it's playing style. There are 30 board layouts available, try to complete them all and get a high score! Cardigo
What kind of card hero are you? Can you take the pressure? Do you have the skills to beat your best score? This new speed-matching game is designed to put your talents to the te...