Solitaire
Played 79,980 times Solitaire
The classic game of solitaire, also known as patience, a single player card game. Pretty much the same as windows solitaire!
Use the mouse to drag and drop cards, placing all the cards in each suit in stacks of ascending rank. Stacks of cards with alternating colors in descending rank can be built in the bottom half of the screen as an intermediate step. Klondike Classic Solitaire
A mobile friendly klondike solitaire edition that keeps track of the time you're playing as well. The game has nothing special but it's a solid rendition of the classic card game. Solitaire Legend
The legendary klondike solitaire, also know as just Patience is back in a polished edition with soothing music. Daily Solitaire
Play a daily new challenge of Klondike solitaire solitaire, either the 1 card or 3 card variation in this game from Arkadium. Arkadium Klondike Solitaire
Arcade gamesite Arkadium offers us a very basic but polished edition of the classic patience. Choose to play by picking either one or three cards every turn. Classic Solitaire
A classic klondike/patience game, the ultimate goal is to build up by suit from Ace to King on the four piles.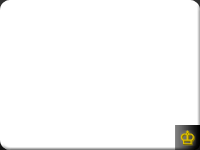 Western Klondike Solitaire
A classic game of Klondike solitaire in the old West. No time limit, just relaxed gameplay. Crystal Klondike Solitaire
Howdy pardner! Why don't you mosey on down here and take a look at this golden classic, 7-card Klondike solitaire! Sort the deck into suits on the home stacks, and see how many ... Solitaire 2
The classic game of klondike solitaire, or simply known as patience. Get all the cards to the foundations.