Solitaire 2
Played 34,823 times Solitaire 2
The classic game of klondike solitaire, or simply known as patience. Get all the cards to the foundations. Classic Solitaire
A classic klondike/patience game, the ultimate goal is to build up by suit from Ace to King on the four piles. Daily Solitaire
Play a daily new challenge of Klondike solitaire solitaire, either the 1 card or 3 card variation in this game from Arkadium.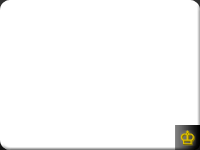 Western Klondike Solitaire
A classic game of Klondike solitaire in the old West. No time limit, just relaxed gameplay. Solitaire
The classic game of solitaire, also known as patience, a single player card game. Pretty much the same as windows solitaire! Crystal Klondike Solitaire
Howdy pardner! Why don't you mosey on down here and take a look at this golden classic, 7-card Klondike solitaire! Sort the deck into suits on the home stacks, and see how many rounds you can clear in a row!