Hot Air Solitaire
Played 1,352 times Hot Air Solitaire
Go on a trip with British adventurer Sir Richard Dandy and solve solitaire puzzles high up in the sky. Hot Air Solitaire is a fun but quite slow paced variation on the classic golf solitaire.
From your hot air balloon, create a sequence of cards and collect keys to open up more stacks. If you don't see any more moves, grab a new card from the pile of face down cards. Create long combos for a better score! The Ace of Spades II
Another solitaire variation game based on the rules of TriPeaks and Golf Solitaire with an extra bonus if you catch the Ace of Spades. Crystal Golf Solitaire
A new version of classic Golf Solitaire! Deceptively simple to play - just click the cards that are one above or below the home card - and try to clear the table before the deck runs out!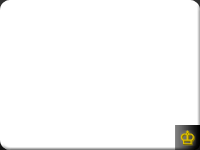 Golf Solitaire Pro
Golf Solitaire Pro is a deceptively simple to play, but joyously addictive solitaire game! Try to clear the course before the deck cards run out. It sounds simple, but this game rewards strategy and planning. Astral Solitaire
Astral Solitaire is a golf like solitaire game. With a retro/sci-fi style, your goal is lead your spaceship to the flag. 25 levels, 5 unique enemies, lots of power-ups (special cards).