Spider Solitaire
Played 9,132 times Spider Solitaire
This classic patience game gives you hints when you're stuck and allows double clicking to stack your cards, all while listening to some relaxing tunes.
Create rows of alternating colored cards on the bottom and create four stacks of the same suits counting up from aces at the top of the game field. Algerian Solitaire
Algerian Solitaire is a spider solitaire variation with a ton of cards and the ability to build piles either from ace to king or from king to ace. A mesmerizing theme and relaxi...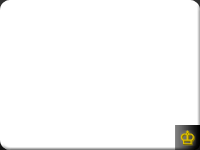 King of Spider
This version of Spider solitaire give you three difficulty levels to play with, either 1, 2 or 4 different suits are dealt and your task is to create stacks ranking from king to... Arkadium Spider Solitaire
A challenging spider solitaire game, play with either one, two or four suits. Crystal Spider Solitaire
A classic game of Spider. Hone your card skills with the one-suit casual version, practice your techniques on the two-suit normal version, and prepare for the toughest solitaire... Cathelius Spider Solitaire
Spider is a well known two pack patience game. Ten rows of cards to stack up in a basic version of this strategic game.