Blackjack Master
Played 1,737 times Blackjack Master
A casual black jack game against a dealer. First place your bet, then try to win the hand by beating the dealer's value without busting.
Compete against the dealer by comparing cards, you can win by getting a blackjack with your first two cards (if the dealer doesn't get a blackjack) or reach a score higher than the dealer without exceeding 21. Cards are worth their numerical value while Kings, Queens and Jacks are worth 10 points, an Ace is worth either 1 or 11 points. Pixel Blackjack
Play 21 in this retro style video poker game. Place your bets and try to beat the dealer in the classic arcade game. Try to unlock all 119 trophies and save up for upgrades, the game also includes a tiny slo... Ace Up Black Jack
A blackjack game against a computer dealer, easy to get into. Pays 3 to 2 virtual monies. 21 Blitz
Make 21 in this fast paced variation on the classic Black Jack. Try to find the best strategy and create groups of twenty one in the 4 piles in front of you. Play through 2 decks of cards to complete the game.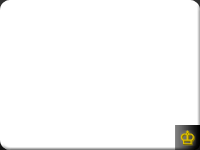 21 Solitaire
A blackjack variation with 3 game modes. Includes game play like a casino or casual fun. Includes side bets, random themes and achievements. Black Jack Classic
The classic card game of Black Jack, with nice graphics and high scores inside. BlackJack
The classic card game TwentyOne, also known as Black Jack. Hot Casino Blackjack
Inspired the by the well known blackjack casino game, you must stick and twist your way to riches by getting as close to 21 while playing 5 hands of cards simultaneously.